Technology
A Beginner's Guide to Learn Cloud Computing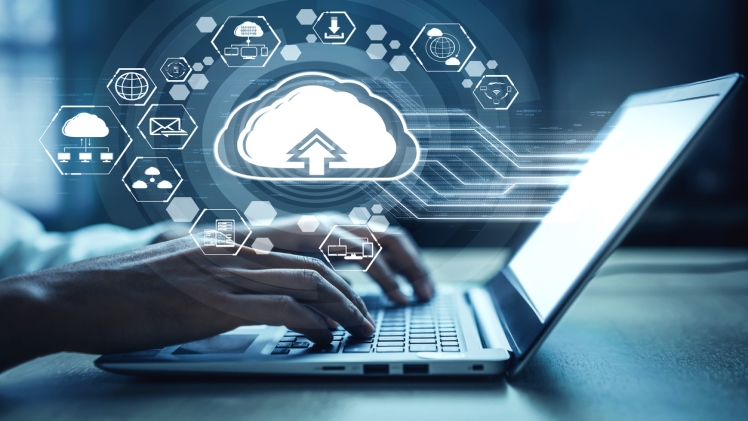 Cloud computing is one of the trending technologies leading to the Fourth Industrial Revolution. It is one of the driving factors of digital transformation and supports other emerging technologies like artificial intelligence and the Internet of Things (IoT). The COVID-19 pandemic played a pivotal role in bringing organizations' focus on cloud capabilities to help them thrive in the new remote work scenario. Cloud services became an essential part of their strategy to maintain business continuity and a key that unlocked growth opportunities.  
Do you know how much cloud computing has grown over the past decade? You would be surprised to know that since 2010, the global cloud services market has increased each year to reach a $370 billion valuation in 2020, a growth of a whopping 380% through the decade. Moreover, around 50% of all corporate data is stored in the cloud, as of 2020. This translates into higher demand for professionals who have demonstrated cloud skills. Such cloud practitioners can help companies seamlessly migrate their existing workloads to the cloud. 
Currently, the key players leveraging cloud computing are Amazon Web Services (AWS), Microsoft Azure, and Google Cloud Platform (GCP). Millions of active customers are using the services offered by all these cloud platforms and reaping loads of benefits. Such growth has led to an increased emergence of cloud computing courses to help fill the existing skills shortage in this domain. Beginners, especially, rely on such online courses to learn about cloud computing from scratch. 
Do you want to know how, as a beginner, you can learn cloud computing? Well, this article is dedicated to all cloud computing aspirants and familiarizes them with the steps they can take to learn the subject. 
Cloud Computing – What is it?
The use of remote servers on the internet for the purpose of storing, managing, and processing data rather than local servers is basically known as cloud computing. In other words, it is a shared pool of computer resources that exists in a physical location called data centers. Generally, you will hear about three types of cloud computing or cloud services – Infrastructure as a Service (IaaS), Platform as a Service(PaaS), and Software as a Service (SaaS). Platforms like AWS and Azure offer all these types of services on a pay-as-you-go model, meaning clients only need to pay for the services they use and cancel their subscription anytime. There is no involvement of huge upfront costs. 
Steps to Learn Cloud Computing
Many professionals who want to learn cloud computing from scratch are often confused regarding the resources available. When you explore the internet, you will find many cloud computing courses, free as well as paid, and making the right choice can be daunting. So, here are the steps you can follow and gain the right cloud skills.
Online courses should be your first choice when starting to learn cloud computing. Though many books are available, you will find video tutorials easier to grasp the concepts. Some of the reliable eLearning providers include Simplilearn, Udacity, A Cloud Guru, edX, and Coursera. You can find online courses offered by top universities also on these platforms and get high-quality learning from expert faculty. Such courses cover many important concepts like Linux operating system, virtualization technologies, networking, storage, automation, and containerization.
Join cloud computing groups and communities
After you have taken a course, you can join some LinkedIn groups that are particularly dedicated to cloud professionals. You can connect with like-minded people there and share your queries with them. Some of the recommended cloud computing groups on LinkedIn include:
Cloud computing, cybersecurity, SaaS & Virtualization

The virtualization and cloud computing group

IBM cloud computing 

Cloud computing

AWS cloud computing
Apart from the LinkedIn groups, platforms like AWS Developer Associate Certification in New York, Azure, and GCP also host communities and give members access to useful webinars, guides, whitepapers, and more to enhance their learning.
Start using a cloud platform
You can't gain expertise in present-day technologies just by knowing the theoretical concepts. You need to practice what you learn, the same being true for cloud computing. You can create an account on either AWS, Azure, or Google Cloud and start exploring their services. Get an understanding of how they are structured, pricing, their products, and architecture. Begin by creating a virtual machine and check if it has the same looks and feels like the ones you have used before on a local machine. Concepts of virtualization, networking, hypervisor, and more will become clear once you start using a cloud platform. 
Achieve industry-recognized cloud certifications

   
You will find many entry-level certifications that help you kick-start your cloud computing career. By applying for these certifications, you will also be able to test whether the skills you have developed through independent study or online courses are enough to land you a good job in cloud computing. If you are interested in AWS, try its entry-level AWS Cloud Practitioner certification. Similarly, beginners have the option of taking Microsoft Azure Fundamentals AZ-900 or Google Associate Cloud Engineer certification. If you check the top cloud certification in demand, you will likely find certification offered by AWS and Azure.
These are the general steps you can take to learn cloud computing, but you can take your own learning approach as well. Cloud computing is a promising career option and you shouldn't delay gaining expertise in it.